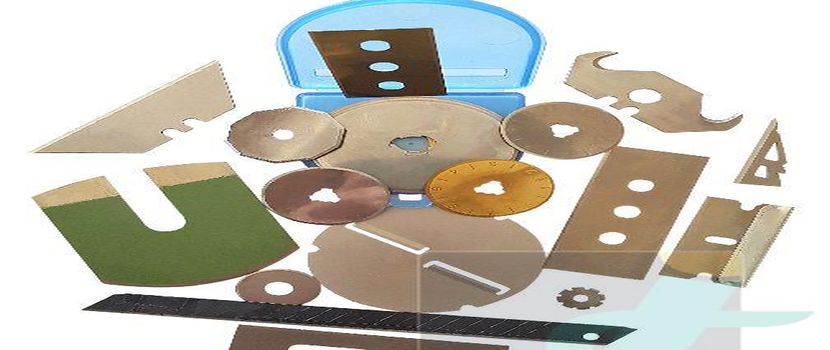 When it comes to cutting any type of material like cardboard or scrapping off paints from different surfaces, the one name that comes to mind is none other than Olfa blades. These blades have been in the market for a long time and have made their place into the market. These blades were invented as a safer, economical, and more efficient way to cut things. The best feature of Olfa blades offered by the Olfa blades manufacturers is that one can simply snap off the blade once it is worn out and find a new blade with perfect edges.
These blades are known to have improved the efficiency of people by enabling them to cut perfect edges with each cut even when the first blade edge has become blunt. They do not have to work with old and blunt blades trying hard to cut off the things. They can simply snap the blade and bam there would be a fresh blade with sharp edges to smoothly and quickly cut through the object. These blades are now used across multiple industries and have even been seen in everyday stationary uses for a variety of purposes. They have made cutting very practical. You can find different types of Olfa blades in the market today and these blades are used for different purposes. If you are planning to buy them, here are the types and applications of Olfa blades you can find from the Olfa blades manufacturer.
What Are The Different Types Of Olfa Blades & Their Uses
There are different types of Olfa blades that are available in the market that can be segregated based on their usage. Whether you are using them for heavy-duty use or for moderate use, these Olfa blades are great for all applications. Here are some of the common types of Olfa blades and their various applications.
Extra Heavy Duty Cutter
For those who are using Olfa blades for cutting heavy material like window films or cardboard boxes can make use of the extra heavy-duty cutters. When you are cutting thick materials, these cutters can be perfect and make smooth cutting without the blade snapping off in the middle.
Heavy-Duty Blades
The next type of Olfa blade based on its usage is the heavy-duty blade. This type of blade can be used for cutting a little hard but not too hard things. These could be anything from a bundle of papers to thin plywood. These blades can easily cut through these items and offer a clean and crisp cut.
Medium Sized Blades
For those whose intention is to cut through material that is moderately soft, medium-sized blades are the best choice. They can be used through softer cardboards and similar items.
Standard Duty Blades
These are the regular type of blades that are often seen in your regular office and school supplies. These are the standard type of blades that can be used for cutting thinner materials like paper and sheets.